Blades 2018 Junior Tournaments
Added by webmaster on Thu 04-Jan-2018.
Click here for details and to register for the WPB Junior Tournaments in 2018.
Also see related link Click here for more details and registration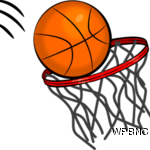 We are adding to our successful run of annual tournaments by having an U11/U12 tournament in early May and new, older age groups tournament later that month for U13 and U15 teams.
There is a strict limit on entries and we have great, interractive technology leading into the tournament and on the day itself with live updates to your phone. We put on a super spread of hot snacks, sandwiches and home made cakes as well as lots of tea, coffee and soft drinks to keep players, coaches, parents and supporters nourished.
In our fiftieth anniversary season, we are supporting a charity in Uganda which uses sport, including netball, to help children gain an education at senior school. All profits from this tournament will go towards our fundraising efforts - Weston Park Blades wants to 'spread the netball love' and make a difference to young netball players in Wakiso, Uganda.
Click Here to Register