Regional Div 3
About the Regional Div 3 Team
Blades Regional Div 3 side plays in Netball South's Regional League, division 3.
A vibrant and happy group of young players and experienced seniors, the Weston Park Blades Div 3 squad are passionate about playing great netball.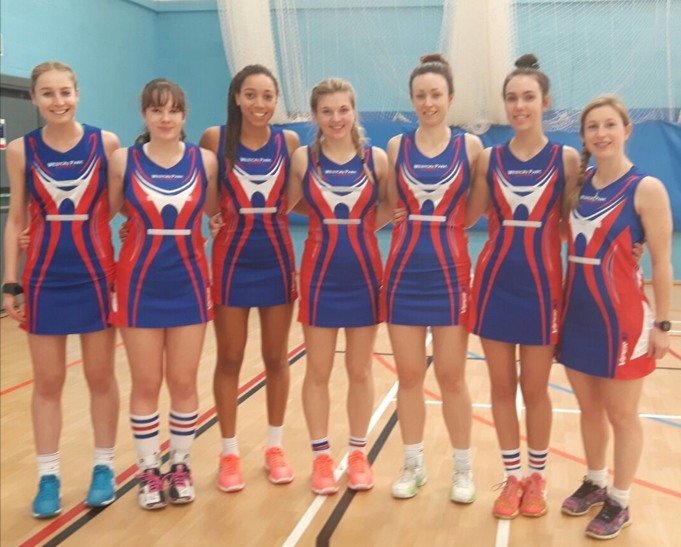 The Div 2 side train with the senior section of the club on Wednesday evenings, 8-10pm, at Sparsholt College, Winchester.
Next Training
Wed 23-Aug-2017
20:00-22:00 at Sparsholt: Seniors
Next 5 Fixtures for the Regional Div 3 Squad
Click on a fixture for more details
| | | | |
| --- | --- | --- | --- |
| | Date | Time | Competition/Opponents |
| | Sun 24-Sep | | Sussex Lightning v Blades Reg3 |
| | Sun 01-Oct | 12:00 | Blades Reg3 v Trinity Oxford |
| | Sun 15-Oct | | Sussex NRG v Blades Reg3 |
| | Sun 29-Oct | 12:00 | Blades Reg3 v MSN |
| | Sun 12-Nov | 14:00 | Blades Reg3 v Clan |
Results for the Regional Div 3 Squad
No Results Found
| Team | P | W | D | L | GF | GA | Pts |
| --- | --- | --- | --- | --- | --- | --- | --- |
| Trinity | 0 | 0 | 0 | 0 | 0 | 0 | 0 |
| CD Phoenix Two | 0 | 0 | 0 | 0 | 0 | 0 | 0 |
| Sussex NRG Pumas | 0 | 0 | 0 | 0 | 0 | 0 | 0 |
| Blades Reg3 | 0 | 0 | 0 | 0 | 0 | 0 | 0 |
| Clan Two | 0 | 0 | 0 | 0 | 0 | 0 | 0 |
| Sussex Lightning | 0 | 0 | 0 | 0 | 0 | 0 | 0 |
| Woodley | 0 | 0 | 0 | 0 | 0 | 0 | 0 |
| MSN | 0 | 0 | 0 | 0 | 0 | 0 | 0 |
Click on a session for more details
Date/Time
Training Session
Wed 23-Aug-2017
20:00-22:00
Seniors Pre-Season Training
Wed 30-Aug-2017
20:00-22:00
Seniors Pre-Season Training
Wed 06-Sep-2017
20:00-22:00
Seniors Training
Wed 13-Sep-2017
20:00-22:00
Seniors Training
Wed 20-Sep-2017
20:00-22:00
Seniors Training