Regional Div 3
About the Regional Div 3 Team
Blades Regional Div 3 side plays in Netball South's Regional League, division 3.
A vibrant and happy group of young players who are making the transition from junior to senior netball alongside some experienced seniors, the Weston Park Blades Div 3 squad are passionate about playing great netball.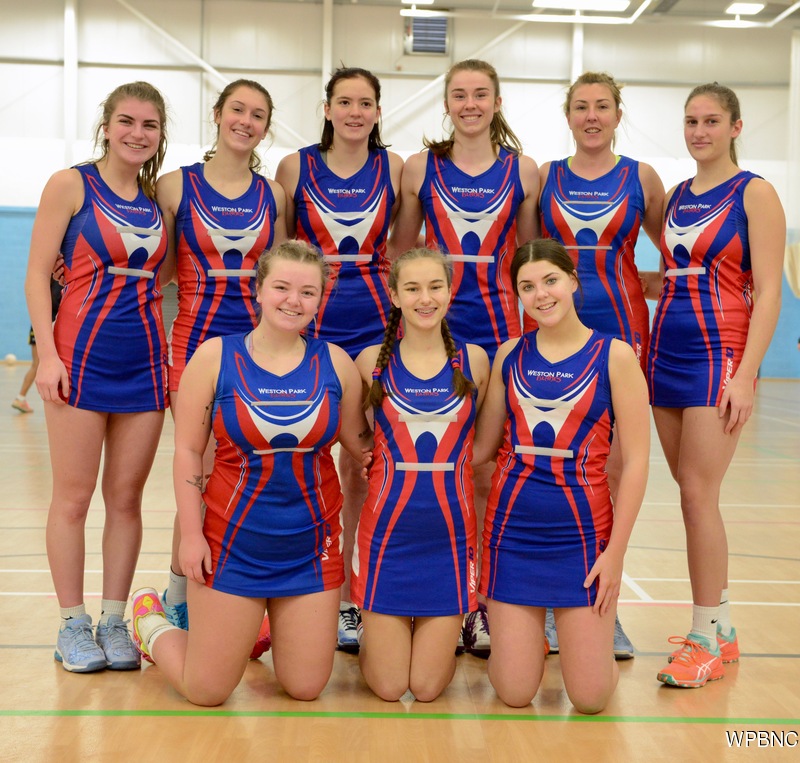 The Div 3 side train with the senior section of the club on Wednesday evenings, 8-10pm, at Sparsholt College, Winchester.
Sponsored YuYo Player - Joanne Mabulo
This is Joanne Mabulo, she's 11 years old and is in class P4 at Canon School. Her favourite subjects are Maths and English and her hobbies are dancing, singing and, of course, netball.
Her mother and father are separated, and Joanne now stays with her grandmother as her mother cannot afford to keep her (her mother runs a small shack shop). The Seniors and U19s are sponsoring Joanne via YuYo to help her get the schooling that will change her life.
Next Training
Wed 20-Feb-2019
20:00-22:00 at Sparsholt: Seniors
Next 3 Fixtures for the Regional Div 3 Squad
Click on a fixture for more details
| | | | |
| --- | --- | --- | --- |
| | Date | Time | Competition/Opponents |
| | Sun 03-Mar | 13:00 | Blades Reg3 v Woodley |
| | Sun 17-Mar | 13:00 | CD Phoenix v Blades Reg3 |
| | Sun 24-Mar | | Blades Reg3: Div 3 Reserve |
Last 5 Results for the Regional Div 3 Squad
Date
Result
Sun 17-Feb

W

Rushmoor 43 Blades Reg3 50
Sun 10-Feb

W

Clan NC 54 Blades Reg3 55
Sun 03-Feb

L

Blades Reg3 40 Sussex NRG 42
Sun 20-Jan

D

Guernsey Panthers 44 Blades Reg3 44
Sun 06-Jan

W

Blades Reg3 45 Sussex Lightning 41
More Results ...
Player of The Match
| | |
| --- | --- |
| Jayda | Blades Reg3 v Rushmoor (Blades) |
| Jayda | Blades Reg3 v Rushmoor (Rushmoor) |
| Charlotte P | Blades Reg3 v Clan NC (Blades) |
| Evelyn M | Blades Reg3 v Clan NC (Clan NC) |
Hot Shots
| | | |
| --- | --- | --- |
| Loz | Blades Reg3 v Rushmoor | 28/34 = 82% |
| Charlotte P | Blades Reg3 v Clan NC | 38/48 = 79% |
Star defenders
| | | |
| --- | --- | --- |
| Jayda | Blades Reg3 v Rushmoor | 11 Interceptions |
| Evelyn M | Blades Reg3 v Rushmoor | 7 Interceptions |
| Charlotte P | Blades Reg3 v Rushmoor | 7 Interceptions |
Click on a session for more details
Date/Time
Training Session
Wed 20-Feb-2019
20:00-22:00
Seniors Training
at Sparsholt
Wed 27-Feb-2019
20:00-22:00
Seniors Training
at Sparsholt
Wed 06-Mar-2019
20:00-22:00
Seniors Training
at Sparsholt
Wed 13-Mar-2019
20:00-22:00
Seniors Training
Venue TBA
Wed 20-Mar-2019
20:00-22:00
Seniors Training
at Sparsholt